Dobot Robotic Arm : Latest 3D Printng and Development Tool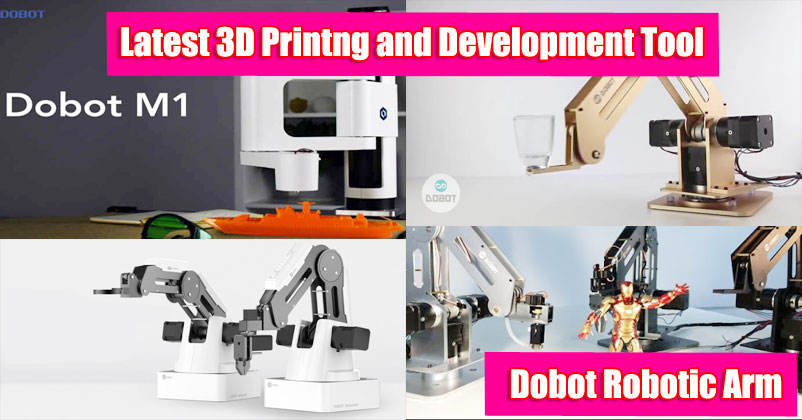 "Easily work out your complex 3d designing or electrical projects with Dobot robotic arm"

A mechanical arm is sometimes termed as a robotic arm that can easily be programmed to function as a human arm. This arm consists of multiple parts that are connected together using joining bolts.
One of the most recent development by the Kick-starter organisation is named Dobot M1. It is designed by dobot.cc, and is a Pro robotic arm that can help the 3D designers, developers and business professionals to carry out their professional project tasks with extremely ease.
You May Also Like : Razer Will Release Smartphone For Gamers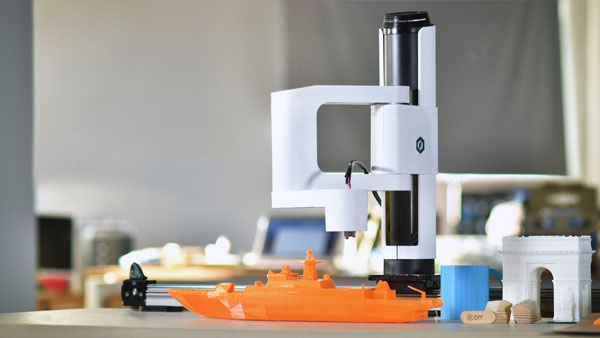 ​
Just project features a professional SCARA based robotic arm that directly supports interchangeable working hands and can take multiple different computer visions as its input. This device can we use for various purposes, some of the highlighted usages are listed as follows -
1. Printing 3D objects.
2. Engraving with a laser.
3. Soldering objects.
4. Picking up of objects properly.
5. Properly placing of objects.
The company manage to keep the price of this product as low as possible, and is making it available to its customers within a price tag of Under $2000.
You May Also Like : Ever-Last Notebook : Modern Time Smart Notebook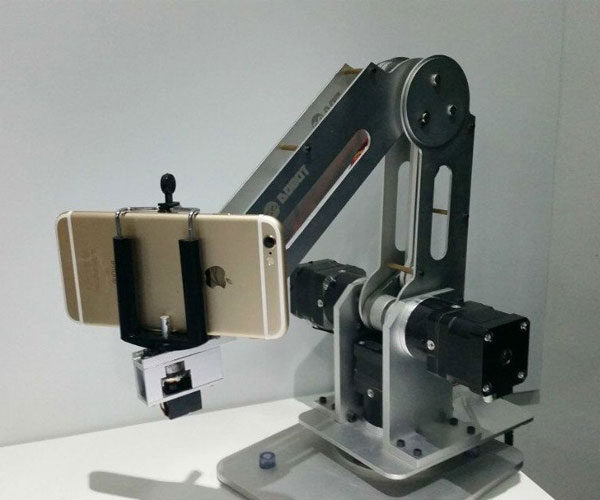 ​
Some of the most highlighted features of this product as compared with other similar products are listed as follows -
1. Multifunction - This particular product is entitled to handle multiple operations, still being a single piece unit.
2. Expandable - This product can handle various sizes of objects, as the project may demand.
3. User friendly - Users with almost any level of experience will be able to handle this product very easily and efficiently.
4. Affordable - The price of this product as compared to its functionality has been marked very low by the company.
You May Also Like : Google Calendar : Going to Make Some upgrades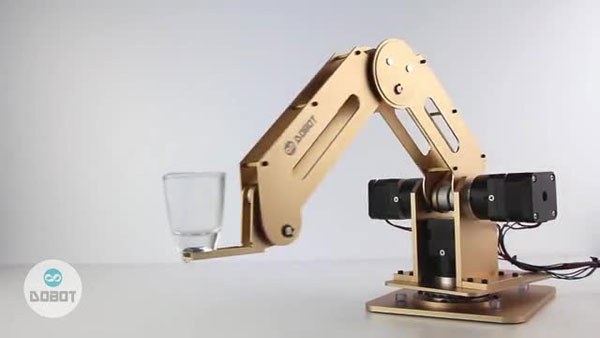 ​
With the changing world and Technology, the need for Complex project operations is gaining huge demand. This product is ideally an all in one mechanism that can help the developers and designers to easily cope up with their project complexities and perform very easily with even the minor detailing. This product can be easily utilised and applied 2 workshops, educational Institutes, production houses, stores and many other places without the need of occupying a huge space area.
Written By Sumant Bag

Keep urself Up to date with my latest technical updates.
View all posts by: Sumant Bag
Categories
Recent Posts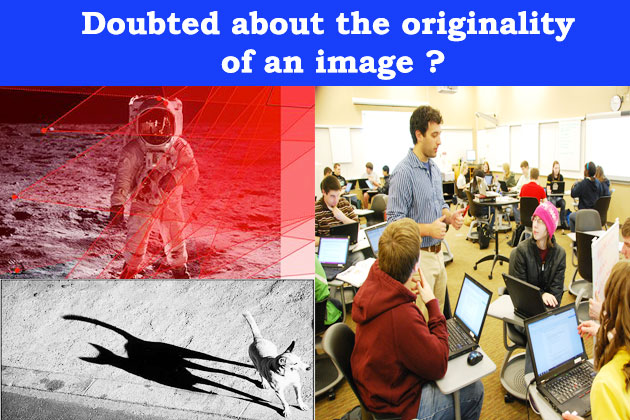 Doubted about the originality of an image? Read More..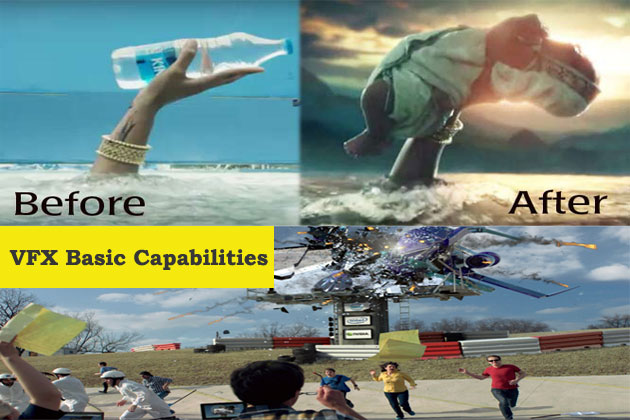 Transforming boring regular scenes, into Extra-Ordinary scenes. Read More..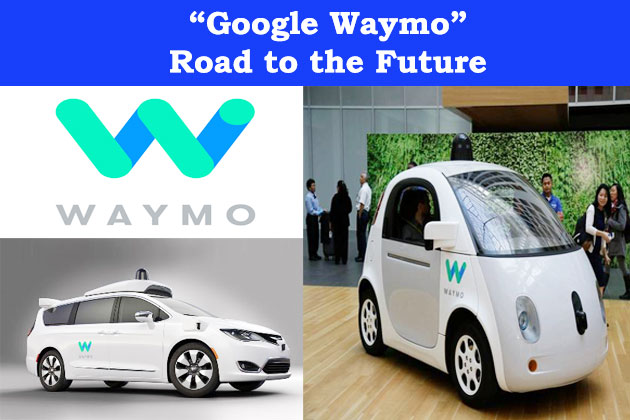 The road to the future of the safest vehicles on Wheels starts. Read More..
Like us on Facebook